David Sabsay
Library Consultant
Major Planning Projects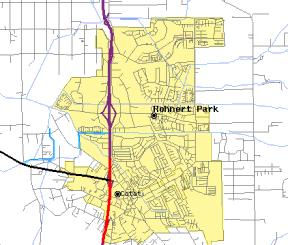 CITY OF SANTA ROSA & SONOMA COUNTY, 1967-1992.

Long-range capital development plans for library service in the City of Santa Rosa and the County of Sonoma. Building programs, funding sources, and designs for, and construction of, a central library and two branches in Santa Rosa, and eight other regional libraries throughout the county.

CITY OF UKIAH & MENDOCINO COUNTY, 1968.

Long-range capital development program for the City and County, recommending the consolidation of their libraries. Building program for a combined City of Ukiah and County of Mendocino Library, and later for a regional library in Willits.

CITY OF FAIRFIELD & SUISUN CITY, 1969.

Study of library service needs for central Solano County, including the cities of Fairfield and Suisun City. Recommended a new library facility in Faitfield to serve as both City Library and County Library Headquarters, which was subsequently built.

MONTEREY COUNTY, 1981.

Comprehensive library services study for the County of Monterey and the five independent municipal libraries. The report reviewed current services, recom- mended service standards, assessed current service levels, and offered a ten year capital improvement program with recommendations for each facility.

STOCKTON-SAN JOAQUIN COUNTY, 1987.

Comprehensive library facilities study for the Stockton-San Joaquin County Library. The report contained recommendations on service areas; general planning criteria and specific facility needs; staffing and organization; a survey and analysis of usage patterns; alternative methods of service delivery; proposed building sites; and a staged construction schedule. Subsequent study library service needs in the Lathrop Planning Area, 1989.

Vita /Achievements / Building Projects/ Published Writings
Home